Martin Ehlers Trio - Asking for the Moon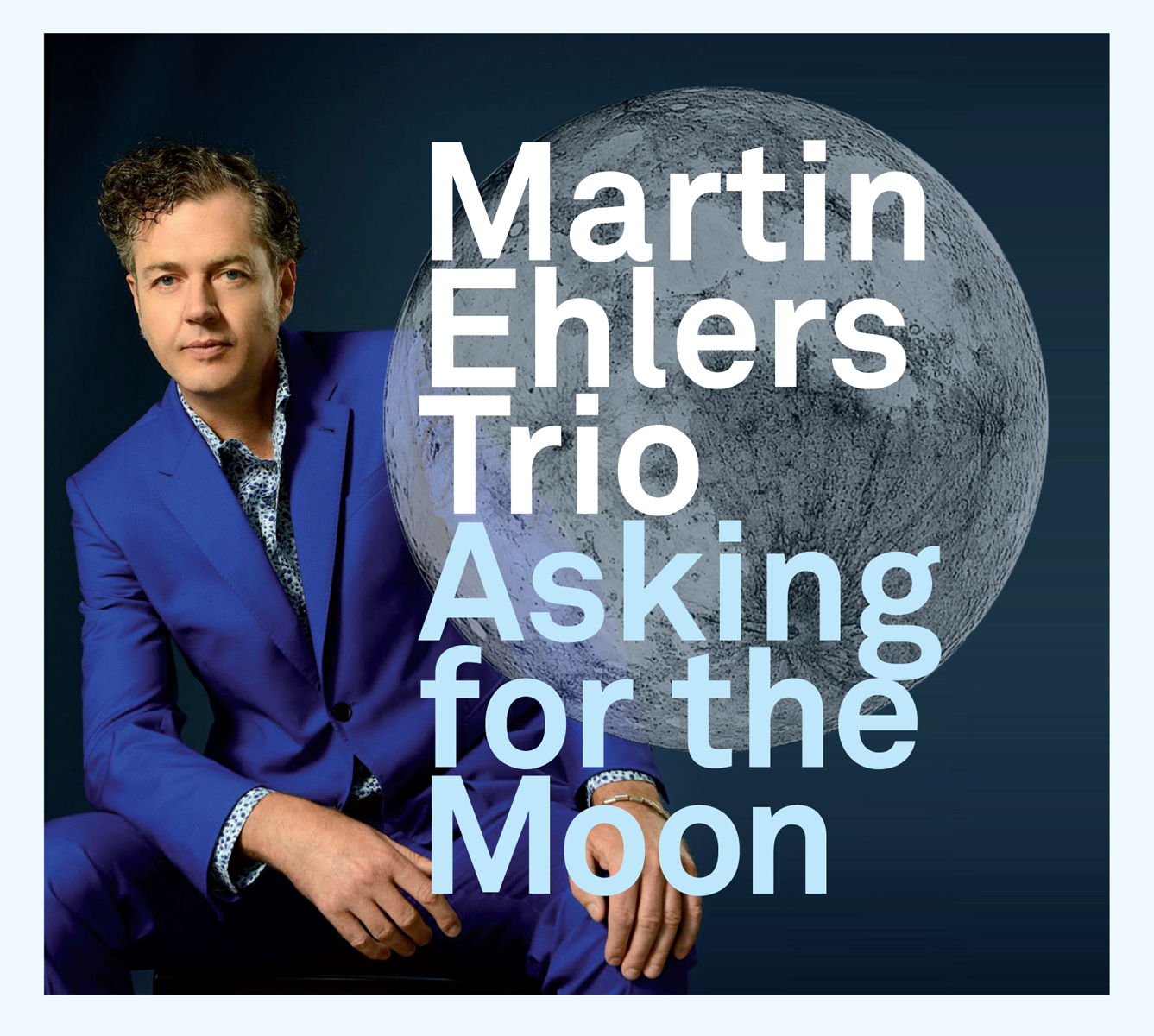 Release Date:
20. Mar 2015 – CD, Stream
Line-Up:
Martin Ehlers – piano
Thomas Biller – double bass
Derek Scherzer – drums
–
Tracklist:
Morning coast line 7:01
Awakening 4:37
All that is 7:16
Touching 4:58
Asking for the Moon (part I) 3:47
Asking for the Moon (part II) 3:22
More than beliving 5:26
My summer tune 4:59
Changing skies 4:59
After the albums Feel the Light (2009) and Fatum (2012), also released on NRW Records, which the Martin Ehlers Trio presented with guests (Ingolf Burkhard, Herb Geller), the piano trio, which in addition to Martin Ehlers also includes bassist Thomas Biller and drummer Derek Scherzer, is once again sufficient for itself on the new recording Asking for the Moon.
Martin Ehlers, who must be counted among the most lyrical jazz pianists in the country, has developed his own instrumental style, equipped with an associative narrative art, always capable of telling great stories with wonderful melodies. Stories that will remain deeply rooted in the listener's mind.